Emergency Stop for iPad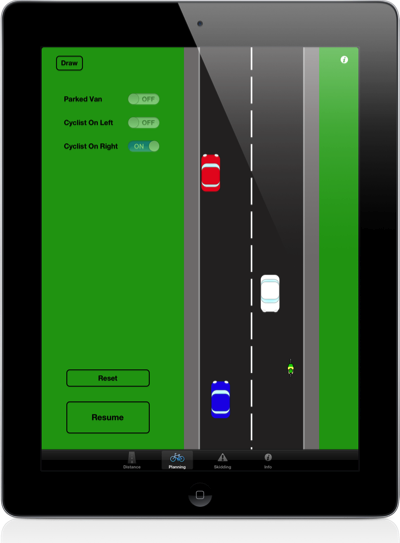 Designed specifically for UK driving instructors, this app is the essential teaching aid for the Emergency Stop exercise.

The app is divided into four sections:

Distance
• Stopping distances
• How to apply the 2 second rule
• Why it is important to maintain a safe following distance

Planning
• Dealing with an obstructed view and looking for feet beneath parked vehicles
• Planning to pass a cyclist while thinking ahead and anticipating
• Planning to pass a parked car while observing oncoming traffic and anticipating

Skidding
• Interactive demonstration of basic skid control by steering into the skid
• What happens if you steer the wrong way when skidding

Info
• Graph showing exponential increase of brake and when to put the clutch down
• Briefing notes for how to carry out an emergency stop and safely get moving again

Click below to get it now on the iTunes App Store. Only 2.99!


"Great App. Students love this!"
App Store review by Martinhero
"Another great App from Neil Beaver"
App Store review by mariefer. 01
"Another great addition to my Neil Beaver library!"
App Store review by Robin4472
PLEASE NOTE: This app is intended as a training aid and should not be considered a substitute for professional tuition from a qualified driving instructor.