Dual Carriageways for iPad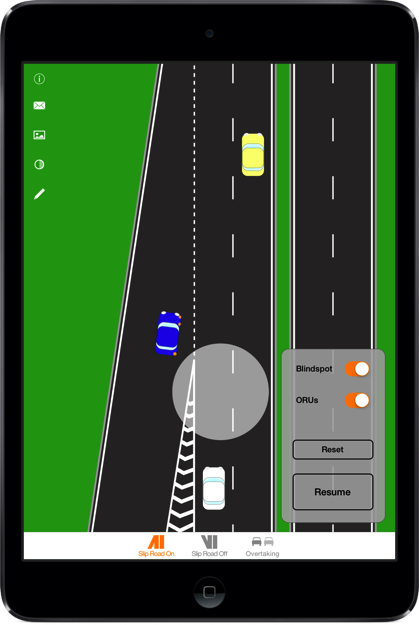 From the popular Robosoul "Learn To Drive" series, Dual Carriageways is exactly what you'd expect: the ultimate teaching aid for a UK driving instructor's introductory briefing on the subject of dual carriageways.

Included in the first version of the app are the following sections:

Slip Road On
• Speed limits
• Acceleration on slip road
• Signal
• Blindspot
• Other road users

Slip Road Off
• Navigation & countdown signs
• Maintaining speed on main carriageway
• Signal
• Deceleration on slip road
• Identification of signs on slip road

Overtaking
• MSM routine
• Blindspot
• Pulling back in to the left
• Making way for other road users joining from slip road

Each section also includes the following extra features:

• Briefing text - ideal for PDIs and learners
• Option to email a link to online briefing
• Option to save your own images into the app
• Easy-eye colour mode (ideal for Irlen sufferers)
• Drawing tool

Click below to get it now on the iTunes App Store. Only 2.99!


"Makes my job as an ADI so much easier"
App Store review by mariefer. 01
"Definitely a worthwhile addition to my teaching tools!"
App Store review by Ian A Graham
"I would highly recommend this app"
App Store review by PPADI
PLEASE NOTE: This app is intended as a training aid and should not be considered a substitute for professional tuition from a qualified driving instructor.