11/10/12
If you have an iPad and a child under 5, you might want to have a look at this.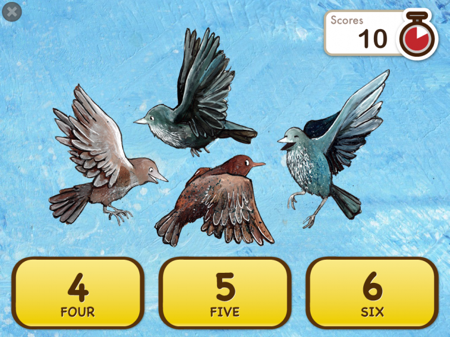 The Bird Stories is an interactive storybook written and illustrated by the excellent Aimee Lockwood. Aimee is responsible for creating Otis the octopus (of
Textopus
fame) and also for the illustrations in
Learn To Drive: Controls
. You can read more about The Bird Stories on
Aimee's blog
.
Hit the button below to get it now:
07/12/11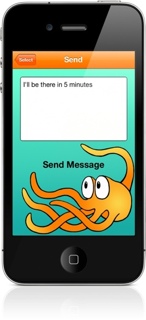 Textopus is another exciting milestone for me as a developer. All my previous apps have been designed specifically for Driving Instructors. Textopus will definitely be very useful for instructors, but I think it'll also be useful for a lot of other people. Anyone who wants to be able to send off a quick, easy text message from a pre-written template will appreciate this app.
There are some basic text templates in the app to begin with, but you can easily replace them with your own ones if you like. Sending a message is as simple as firing up the app, tapping on a message and pressing the send button. Then you just select who you want the message to go to and off it goes. Simples!
You need to have an iPhone running iOS 5 for this app. iPad compatibility will be coming in the future if there's a demand. You can use Textopus with the iMessage service as well as ordinary SMS.
What are you waiting for?
Go get it!